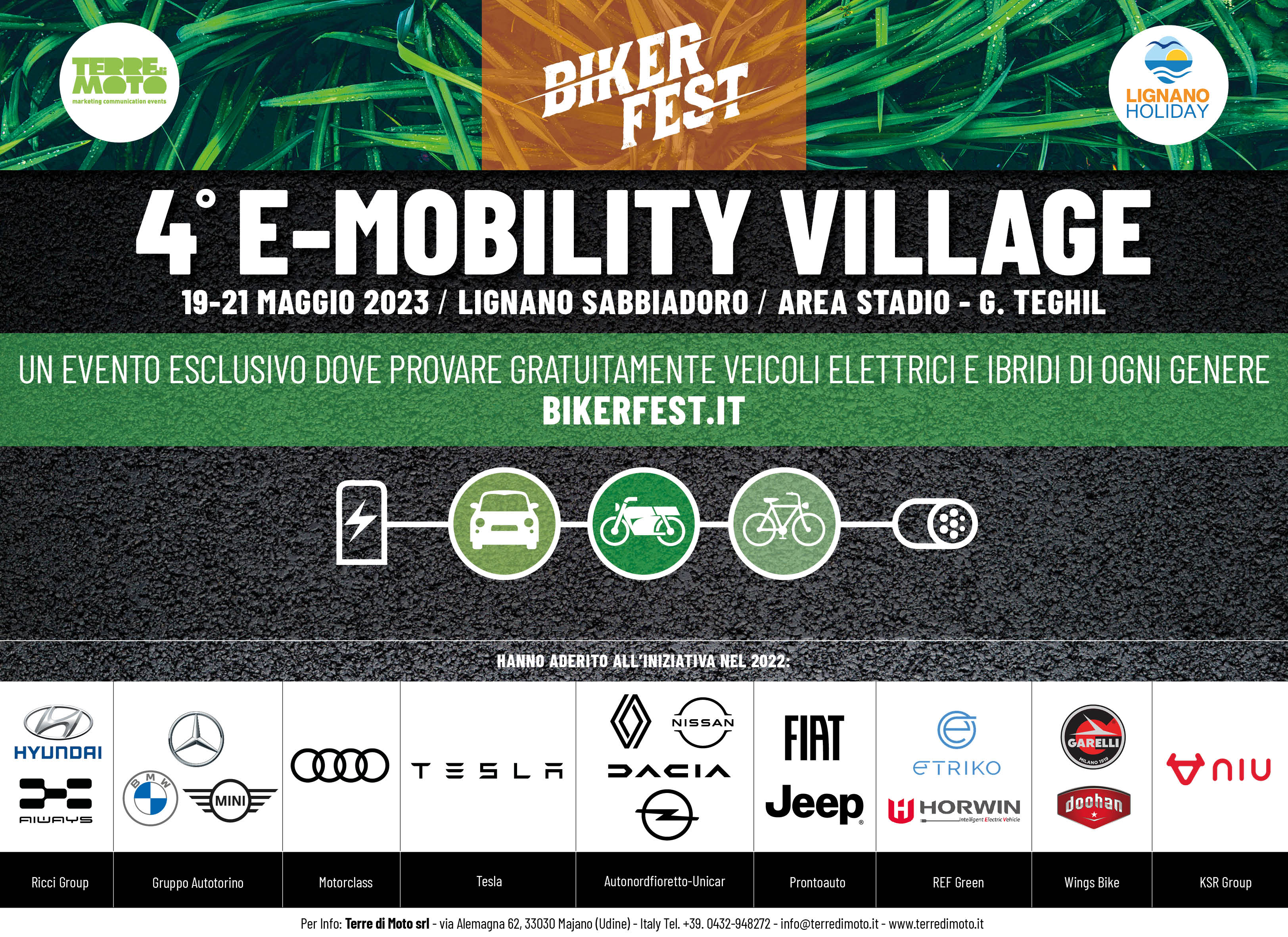 e-Mobility village | 19-21 May 2023
You will find a careful eye to technology and Green Power at the e-Mobility Village in the Stadium area, created in collaboration with the Agency Lignano Holiday, a 4nd edition where visitors will have the opportunity to test for free hundreds of electric and hybrid vehicles, from cars to scooters through motorcycles and e-bikes. This area is one of the largest and best organized not only nationally but also in Europe.

OFFICIAL EVENT PAGE
e-Mobility meeting
During the event there will be also the big E-Mobility Meeting: gathering of electric cars of every kind and brand, realized in collaboration with Tesla Club Italy, which will see a long snake of electric cars on the streets of Lignano Sabbiadoro during Sunday, May 21th.
This email address is being protected from spambots. You need JavaScript enabled to view it.
Mob. +39. 366.6310768
Terre di Moto srl
Via Alemagna 62
33030 Majano (Udine) - Italy
Tel. +39. 0432-948272
Fax +39. 0432-948606
www.terredimoto.it